Viva Vadym!
You have to be a man of courage and, some would say, more than a little trella to open a fine dining restaurant of even moderate size in the desolate atmosphere of the current grim economy. Vadym Gruzyn, who has just opened Viva la Vida in Old Limassol (featuring a Mediterranean menu), would seem to possess both qualifications. Fortunately, for him and for us (his potential customers) he is also a man of excellent taste, wide experience in food and wine, and hard-won wisdom in the ways of intelligent pricing. But how he manages to produce haute cuisine dishes at such low prices is beyond even a waste-not/want-not mindset such as my own. At the grand opening, Adrianne Phillipou of the Cyprus Weekly told me, "Is this what we need now—another fine-dining restaurant in the middle of mass restaurant bankruptcy?" But she had seen only the grand opening menu, which didn't display prices. And she hadn't been served the first course.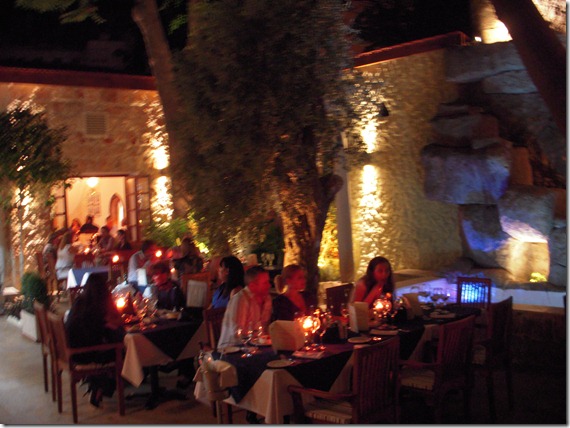 Having tasted the food on that night and then again at lunch the other day, I would say that Viva La Vida is exactly what Cyprus needs in the middle of a—let's hope temporary—financial apocalypse. Of course, lunch or dinner will cost a bit more than you would pay at a souvlaki joint or a chain pizza outlet (Does good pizza exist in Cyprus?), but you will be dining in the manner of such well-heeled notables as Sir Elton John, a gourmet for whom Chef Patrick at Viva la Vida was personal cook a few years ago.
"I don't like empty restaurants," declared Vadym over a glass or two of the excellent red wine, Paladin Salbanello. "My intention was to open a restaurant serving quality food at truly affordable prices. Why should only the top 10% of society be able to dine well?" This is a man after my own heart and palate (but not my bank account).
The space that Viva La Vida now occupies has a long history of restaurants, but its most recent occupant was Kokolaikia. Vadym performed extensive renovations and redesign, retaining an ancient tree that dominates the courtyard but also importing—at great expense—an even more ancient olive tree. The result is one of the most pleasant courtyard dining areas in Cyprus. But the interior rooms also have their own special charm and practiced air of unfussy comfort. The walls are adorned with an evocative collection of nostalgic black-and-white photos of old Limassol (40s? 50s?) by Edward, one of the premier photographers of the island's historic past. The high-tech kitchen features a wide picture window through which diners can observe Patrick and his accomplished crew slice and dice, sauté and grill, steam, roast and bake the food they have chosen from a limited but extraordinary menu. For example, where else in Cyprus can you find authentic bouillabaisse? (I do know one place but it serves a bouillabaisse that no resident of Marseille would serve to even his pet piranha). Viva la Vida's version, at €15, is a small miracle.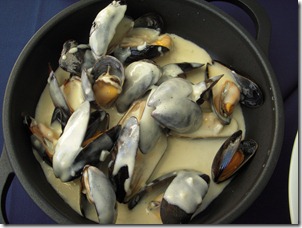 Other sampled and enthusiastically recommended dishes, from across the Mediterranean, are: refreshing Gazpacho Soup (€6) from Spain; herb-encrusted Bruschetta with prosciutto and figs (€7) and scrumptious Lobster & Saffron Pasta (€25) from Italy; tangy and wholesome Grilled Swordfish with lemon caper sauce (€20) from Malta; plus wonderful Black Angus Chateaubriand with Bordelaise sauce and plump, astoundingly delicious Mussels Mariniere (white wine and garlic sauce) (€12), both of French origin. For dessert, I can attest to the excellence of Chef Patrick's Vanilla Cheesecake and the Italian-influenced Fig & Pear Tart with frangipane. I wish I had a piece of the latter to enjoy with my Lebanese coffee right now.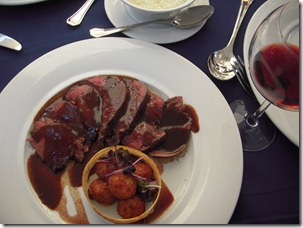 In future visits, I'm anxious to try the Shellfish Soup, the Chicken 'Faux' Gras, the Marinated Sardines from Slovenia, the gingery Grouper from Morocco and the Spanish Prawns in garlic, lemon and chilli. I will also go back again and again for the Mussels, which are from Greece and large and the best I've eaten since my Cape Cod days. I was recently in Brussels, where mussels are king, and I sampled that delicacy with tremendous pleasure in three different eateries. I never expected any restaurant in Cyprus to top that experience, but Vadym and Chef Patrick have done just that.
The wine list, still being developed, now boasts more than 80 labels, and naturally concentrates on the Mediterranean, including bottles from France, Italy, Greece, Spain, Lebanon, Portugal and Cyprus. The list reveals solid knowledge and experience in wine, the prices not overly inflated. Personally, I believe that list would be much improved by adding more labels from Cyprus—we have at least 20 producers of top quality wines now—as the local grapes pair so favourably with Mediterranean cuisine.
But this is a minor caveat. The good news is that Viva La Vida has started off with culinary fireworks, a very attractive setting, soft prices and a well-trained staff who know how to smile and work efficiently to please each guest. It's the right formula for success, one that will help create a quickly expanding coterie of loyal and satisfied fans. We also commend Viva La Vida for hosting live jazz in its courtyard every Friday evening from 8 o'clock on. It adds another soupçon of class to an already top class venture.
Viva La Vida, 239 St Andrew (Agiou Andreou) Street, Limassol 25 377 753, open every day for lunch and dinner. Meal for two with wine or beer, €30 – €60.