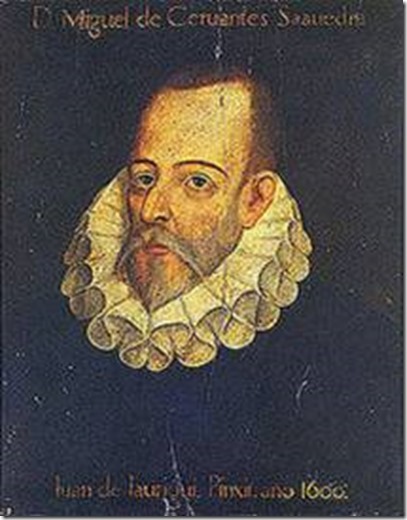 "All sorrows are less with bread. "
? Miguel de Cervantes Saavedra (1547 – 1616)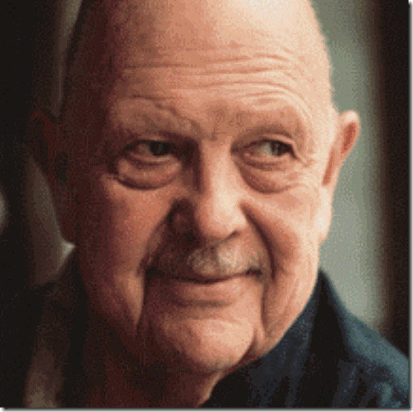 "Good bread is the most fundamentally satisfying of all                            foods; and good bread with fresh butter, the greatest                                    of feasts."
? James Beard 1903 – 1985 (American food author)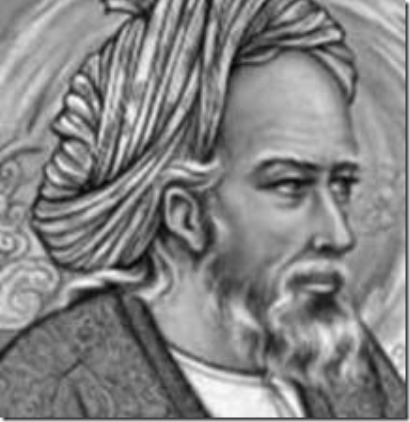 "Here with a Loaf of Bread beneath the Bough,
A Flask of Wine, a Book of Verse – and Thou
Beside me singing in the Wilderness –
And Wilderness is Paradise enow."
? Omar Khayyám (1048 – 1131)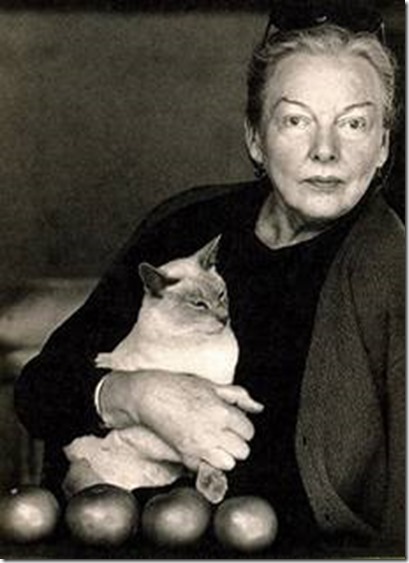 "The smell of good bread baking, like the                                              sound of lightly flowing water, is indescribable                                             in its evocation of innocence and delight"
Mary Francis Kennedy Fisher, "The Art of Eating" (1908 – 1992)
You will gather from the eclectic selection of quotations above that my subject this week is bread. And how lucky home breadmakers are in Cyprus to have "Village " flour! I made lovely bread with this for many years.
One of the very best birthday presents I ever had was a Japanese bread-making machine. My daughter carried it as hand luggage from London to Larnaca, and for the ensuing fifteen years, twice a week it has baked bread or made dough with the utmost efficiency. During the same time – and indeed for thirty years more – my wife has regularly made a traditional almond tart, a perennial favourite of us two, our family and friends. It is fitting to append a photograph of the bread and the tart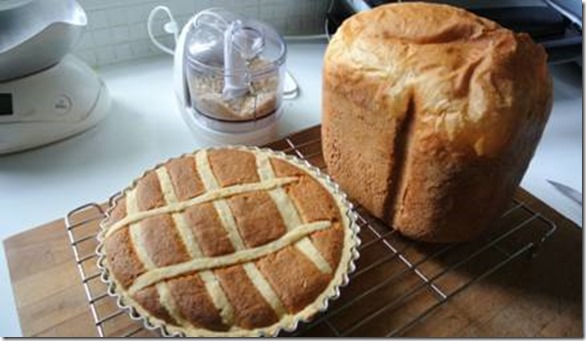 Bread Crumbs
Just about the easiest things in the world to make. They will keep for some weeks in a jar, too, if you're too lazy to make them to order. Just break dry bread into piece and whizz in your food processor.
When I make bread crumbs for a pork or chicken escalope (or fried fish) I generally put a few shavings of parmesan cheese with the bread, along with a little salt and pepper, and blend them together. This makes a tastier coating.
Bread Sauce
Traditionally this is an English sauce, made for the Christmas turkey. It is the cousin of Skodalia (when that's made with bread) and is good with chicken, duck, goose, pheasant or other game birds. I like it a little tarted up. For four servings…..
1. Make a cup of fairly coarse bread crumbs.
2. Put a good knob of butter into a saucepan and melt till bubbling.
3. Add a small onion into which you have stuck six cloves. Fry in the butter turning regularly for a few minutes.
4. Pour in two cups of milk and bring al most to boiling point, turn down heat and simmer until the little onion os quite soft.
5. Add the bread crumbs, salt and pepper and stir well. If the mix gets a big thick, add more milk, until you have the consistency you like.
6. Splosh over your chosen fowl or meat. Enjoy.
Note: If there's any left over, cold bread sauce goes quite solid if left in the fridge overnight. Next day, cut it into chunks and fry it and add to a bit of cold meat or ham.
Bread & Butter Pudding
Properly made, i.e. with plenty of butter, this is a simply great dessert; not ideal for a warm summer's night perhaps, but who cares? It is a kind recipe – it can be made with almost any kind of bread, buns or baps. Made with brown bread, which is spread with butter and marmalade, a splash or rum and soft brown sugar it rejoices under the name of "Osborne Pudding" – not, I think, a concoction of the British Finance Minister, George Osborn.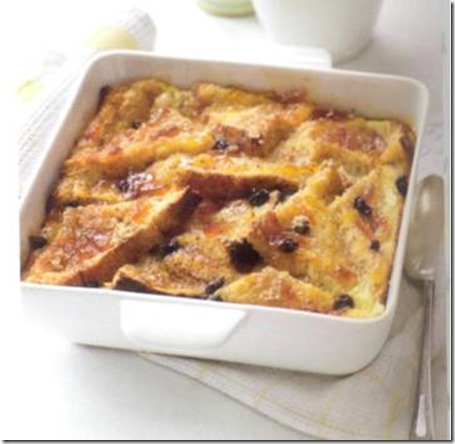 Ingredients for 4 portions
6 slices of old white bread crusts removed, or two 2-day old long (20 cm/8") soft bread rolls, cut in half lengthways at least twice.
3 eggs
3 level tbsp caster sugar
25 cl cream
25 cl milk
100 g butter
Grated lemon peel
1 generous cup of sultanas or mixed sultanas and raisins
Method
1. Butter the rolls or bread quite generously.
2. Place the rolls/bread in a buttered baking dish.
3. Sprinkle the grated lemon peel and the sultanas over.
4. Beat the eggs with a little milk and half the sugar.
5. Whisk the cream into the egg/milk mixture adding remaining milk.
6. Pour over the rolls/bread, sprinkle remaining sugar over the top and bake in a medium oven (180?C) for about half an hour.
Serve with cream or vanilla ice-cream and a glass of dessert wine.