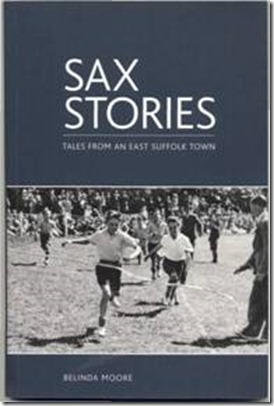 Review – "Sax Stories" by Belinda Moore
This slim, well presented book offers profiles of forty citizens of Saxmundham, many of them with photographs. They are a good cross-section of the populace and a helpful and enjoyable introduction for the shorter term residents of the town, like myself and my wife (a mere three and a half years).
It is almost Ronald Blytheian in style and feeling for its subject, local people. Privately published by the author and intriguingly printed in Charleston, South Carolina, U.S.A., it is one should have on the bookshelf of local writings. It can be purchased, priced £8.00 from The Store and Crisps in Saxmundham High Street, or from Amazon, if that's too far to walk.